Whilst happening upon the pages of an interesting read today, it dawned on me that I do not in fact have an Essential Survival Kit put together at this point in my life. This is a troubling observation of self that needs resolve. I feel an urgency to remedy this discovery. Drafted below are my plans.




I shall start with an Altoids can as this is the only feasible containment unit for such a kit as this.

Inside my Essential Survival Kit will live 10 crucial items:

#1. Swiss Army Knife.



This knife could be used for removing splinters, picking locks, and opening bottles of wine. I hear it might be capable of cutting things too.

#2. Compass.



This compass will show me where North is because I sure don't know where the hell it is.

#3. Handkerchief.



I'll have a handkerchief because you can blow your nose with it or filter boiled coffee in the wilderness. Hopefully not in that order.

#4. Box of Matches.



These matches will be used for fire. Duh. Also, if I dip the tips of them in wax they will be waterproof.

#5. Needle and Thread.



I can use this needle and thread combo for fishing up some dinner or sewing my leg closed after a bear mauling.

#6. Pencil and Paper.



If I see a crime and need to write down the detail of the perpetrator or simply need to draft an emergency shopping list...pencil and paper will be there for me.

#7. Small LED Flashlight.



This flashlight can be used for gathering firewood at night, map reading, or blinding some dirtbag you don't like.

#8. Magnifying Glass.



It can be used to read my tiny bible, start a fire with if matches are demonized, or terrorize ants.

#9. Band-Aids.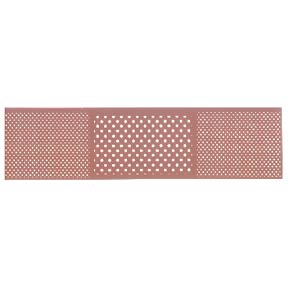 These are probably completely unnecessary, but you never know. Someone could stab you while you aren't looking.

#10. Fishhooks.



If my thread is strong enough and I can find a worm, I can make dinner happen. That, or at least you've got the "J" in any alphabet games that arise.

I'll be ready for anything soon. I hope you take the same steps toward survival that I'm taking. It's not worth dying over.