Everyone's got guilty pleasures. My definition of a guilty pleasure would be those things that you might not feel comfortable admitting with certain crowds. It's that stuff that you pretty much just keep to yourself to enjoy.

Some of my guilty pleasures include: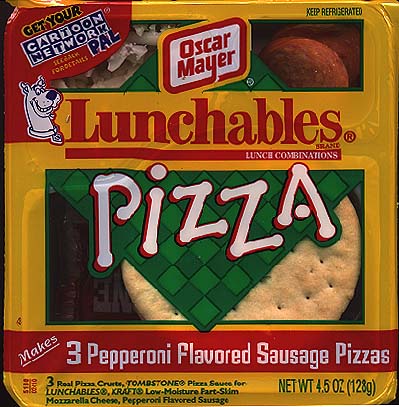 Pizza Lunchables - I love Pizza Lunchables. If I had to estimate it, I've probably consumed somewhere around 400-500 of these delicacies in my lifetime. I can remember back when they first came out...I was hooked from the start. I ate two of them last week. GUILTY.



I adore folk music. Loudon Wainwright III, Lucinda Williams, David Wilcox...the list could go on and on. I connect with this music in a way like no other genre. I've got rock, hip-hop, classical...you name it. No ones around? I'm playing some folk music. GUILTY.



I like taking baths. Now mind you I've got to shower briefly before a good bath, but still. A bath is so relaxing. I've fallen asleep in the tub more times than I can remember. I look at bathrooms like this one above and I break at least 3 of the 10 commandments. GUILTY.

What are some of your guilty pleasures?